Delicacy, sensitivity and artistry; there is a certain finesse about the way a woman captures personality in imagery. My name is Vicki Head and I love to photograph people.
My Background – Where did I start?
With a quarter century of experience in the performing arts, my theatrical background has taught me priceless lessons about aesthetics, composition, storytelling, character, colour and light: each, vital elements of images. So from the stage to the studio, perhaps it should have been no great surprise, when my love of the arts developed into photography – an industry where creativity and visuals are foremost, and where the skills I learned in the theatre transfer easily to working with teams of people on shoots.
My Skill – What do I know?
As my creative career has developed, I have constantly pushed to further my knowledge and skill. I regularly attend training and workshops with top UK photographers for specialist schooling and am a proud graduate of a First Class BA Honours degree in Commercial Photography. As a member of two respected UK photography communities, the Royal Photographic Society and The Guild of Photographers, I have been encouraged to advance photographically and I have been delighted to achieve multiple awards, including The Photographer's Bar for 2013, as well as being shortlisted in the top ten professionals for Portrait Photographer of the Year and nominated for Rural Landscape Image of the Year in 2014. In February 2015 I was awarded the Guild Qualification after having a body of my work judged by a panel of internationally recognised experts, and in September 2015 I became one of only 18 people in the UK to have been awarded Craftsman with the Guild of Photographers. But while all of this gives me a nice stack of certificates, what does it mean for you? I hope that you can be reassured that you are in safe hands. That all that I have learnt through my studies, and the qualifications I have achieved, are an indication of the high standard of work that you can expect from me.
My Motivation – What makes it happen?
As a mother to three grown up children, I have always understood the importance of making memories and appreciated the true value of photography, and my mission as a professional photographer, is to ensure my wedding and portraiture clients, have images to cherish, as memory reminders they can treasure forever. I believe in the importance of seeing and enjoying your pictures in your home, and having images to pass down to future generations and can offer a range of quality, handmade albums and wall art. I want you to be able to look through your albums with your grandchildren, and have beautiful framed photographs on your walls that give you joy for years to come.
My Work – What do I shoot?
I love the diversity of my job and the different commissions that I have, from corporate headshots and commercial work with lots of creative input, to product and pet photography. But essentially I am a people person – I absolutely love photographing faces! Why?
Faces intrigue me. It is the capture of small, fleeting expressions that often really reveal the beauty within or the love that is felt. There are few greater honours than to photograph weddings. As a wedding photographer I get to connect with the couple and give them memories to cherish forever, long after the wedding cake is eaten. I adore showing couples their wedding photographs and watching their faces as they relive their day (it's one time that I love to make people cry!). I also love photographing women, be it maternity, portraiture, boudoir or bridal. Capturing the beauty of women all shapes and ages, watching as they come alive before my lens, and their joy and empowerment at seeing how I saw them. Then there's family portraiture. As a mum myself I know how quickly our children grow and change. The time just flies by, so the photography of babies and children is very precious. I am also professionally trained in newborn photography, providing essential health and safety knowledge in brand-new baby posing. I want to be able to give you photographs of yourself and your family that make you smile whenever you look at them.
My Passion – What makes me different?
I believe in the unspoken connection between people, and as a photographer that means finding that link. David Bailey once said "You adapt to who you are photographing" and I can't think of a better way to express what he means, other than by saying part of my job is to make my clients feel comfortable with me, in order for me to bring out the best in them. I can say that I'm friendly, caring, personable, diligent, professional and reassuring when I work…but instead, I'll invite you to meet me to decide that for yourself and to discuss the bespoke images you'd like to create. I have a private home studio equipped with all the essentials, but I also love to shoot on location. Let's have a coffee and you can tell me about the people and events that matter to you, and how I can capture them for you.
My…Self – Who am I?
I am the one who laughs the loudest at the cinema, and loves theatre visits, sunsets, and being near the sea. I love making a connection with people, and am happiest when I'm learning new things. I am the woman with a mouth full of chocolate whilst reading a diet book, a positive thinker who kicks off her shoes to dance in the worst storm. I revel in seeing people feel special and I love how my job allows me to witness key moments in people's lives. I'm a Lincolnshire girl, born and bred, who loves to travel the world. I'm a creative at heart, as well as my hands…and I'd love to photograph your face.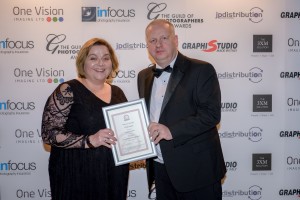 Please find my client list and testimonials and for more information or to discuss ideas please get in touch with me using the contact form.
(Images courtesy of Hardwick Studio and Rachel Foster)
Awards & Recognitions
Featured In