I was very honoured to photograph the wedding of Lindsey and Derek recently. When they first asked me to document their wedding the request was to capture the happiness of the day and that wasn't difficult. The love that the couple feel for each other was palpable, and their friends and family couldn't have been more delighted for them. The day was filled with laughter.
The ceremony took place in a charming, tiny country church. Being the first wedding in three years to be held in St Margaret's Church in Thimbleby, which was beautifully decorated with flowers grown in the Bride's parent's garden, caused great excitement in the village.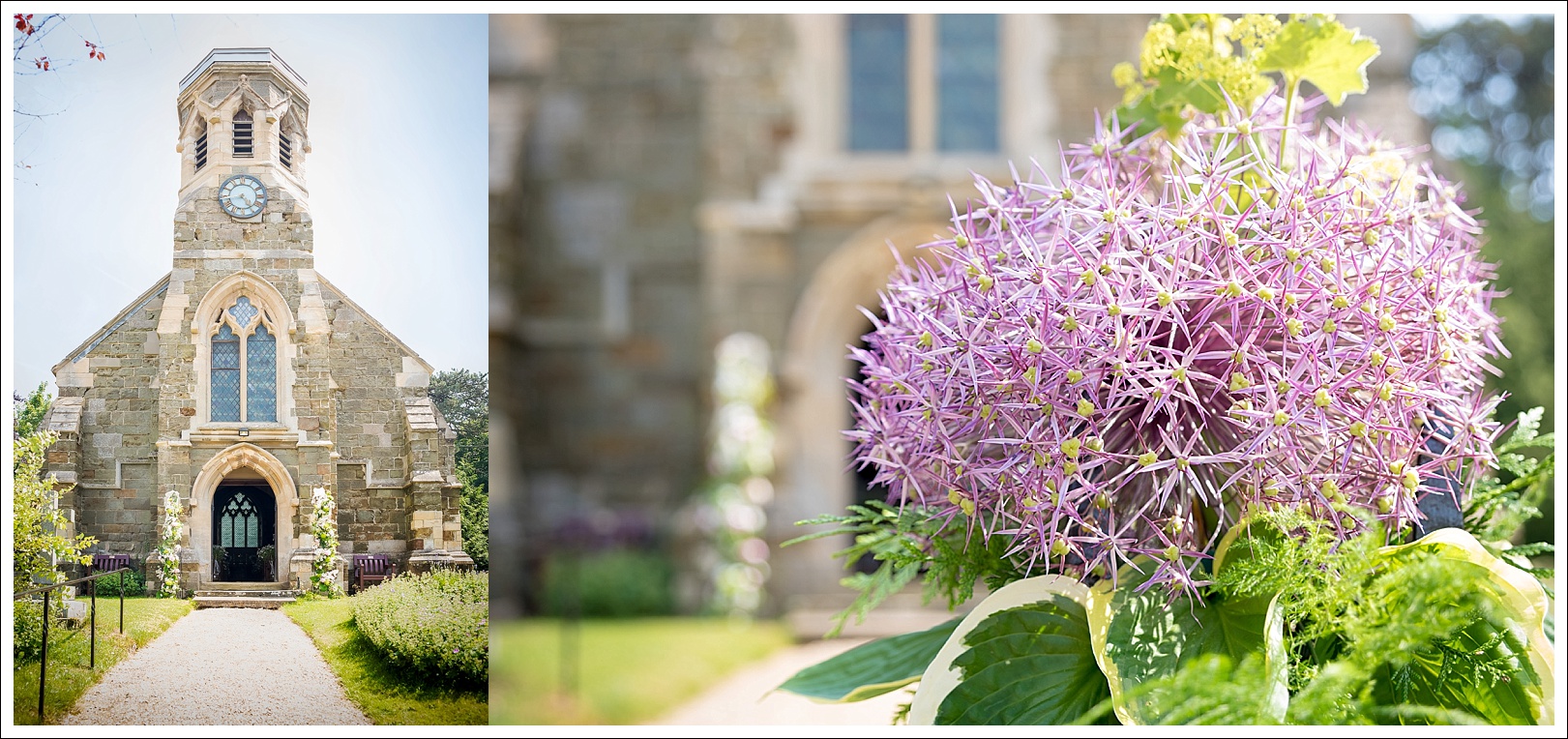 With the Bride's family living just a short stroll away from the church, preparations were relaxed and happy. Lindsey looked gorgeous in a stunning ivory dress. And the bridesmaids beautifully complimented the floral themes.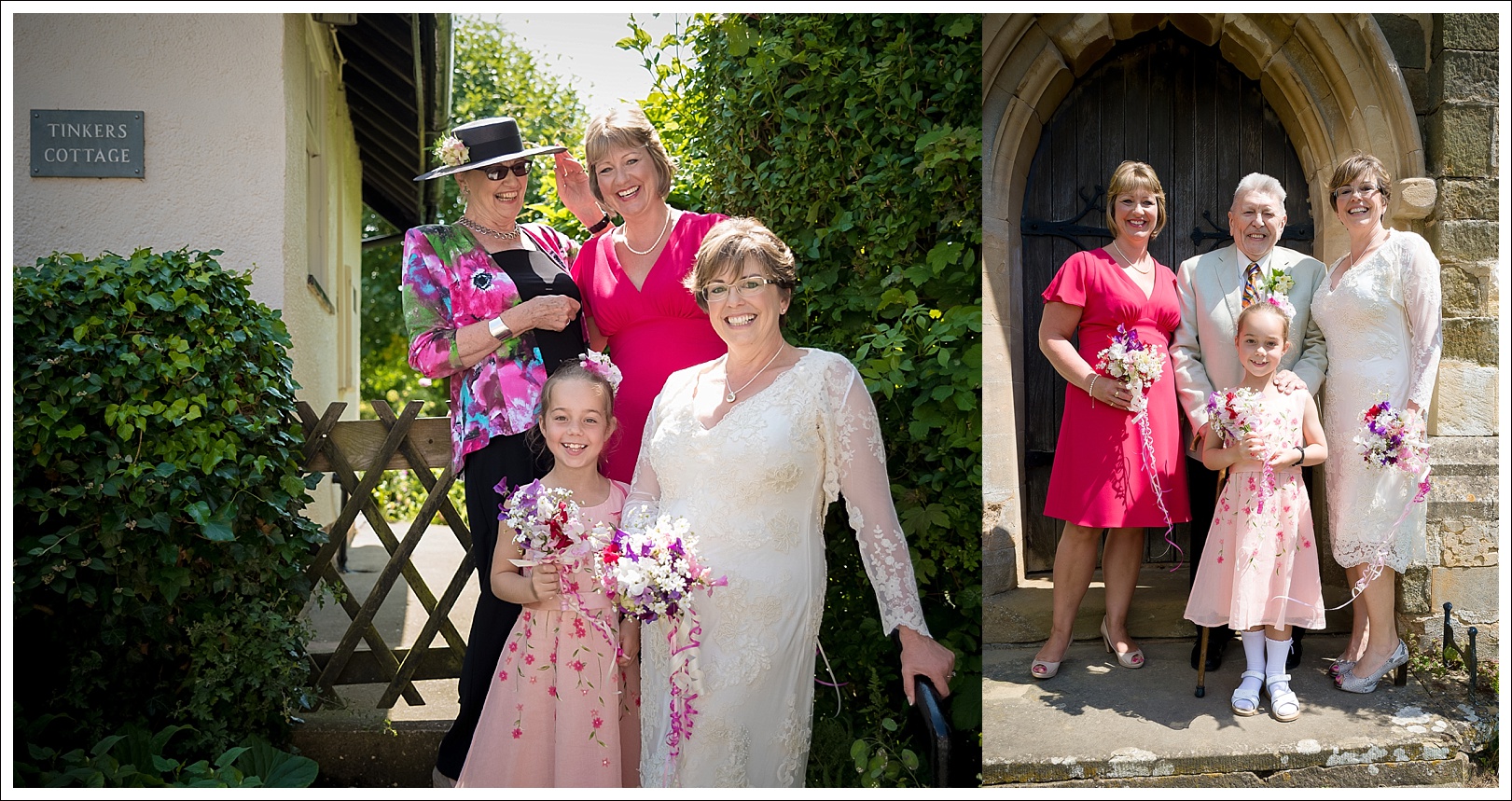 I love capturing the glances and looks that go between a couple during their ceremony, when you can see their love written all over their faces.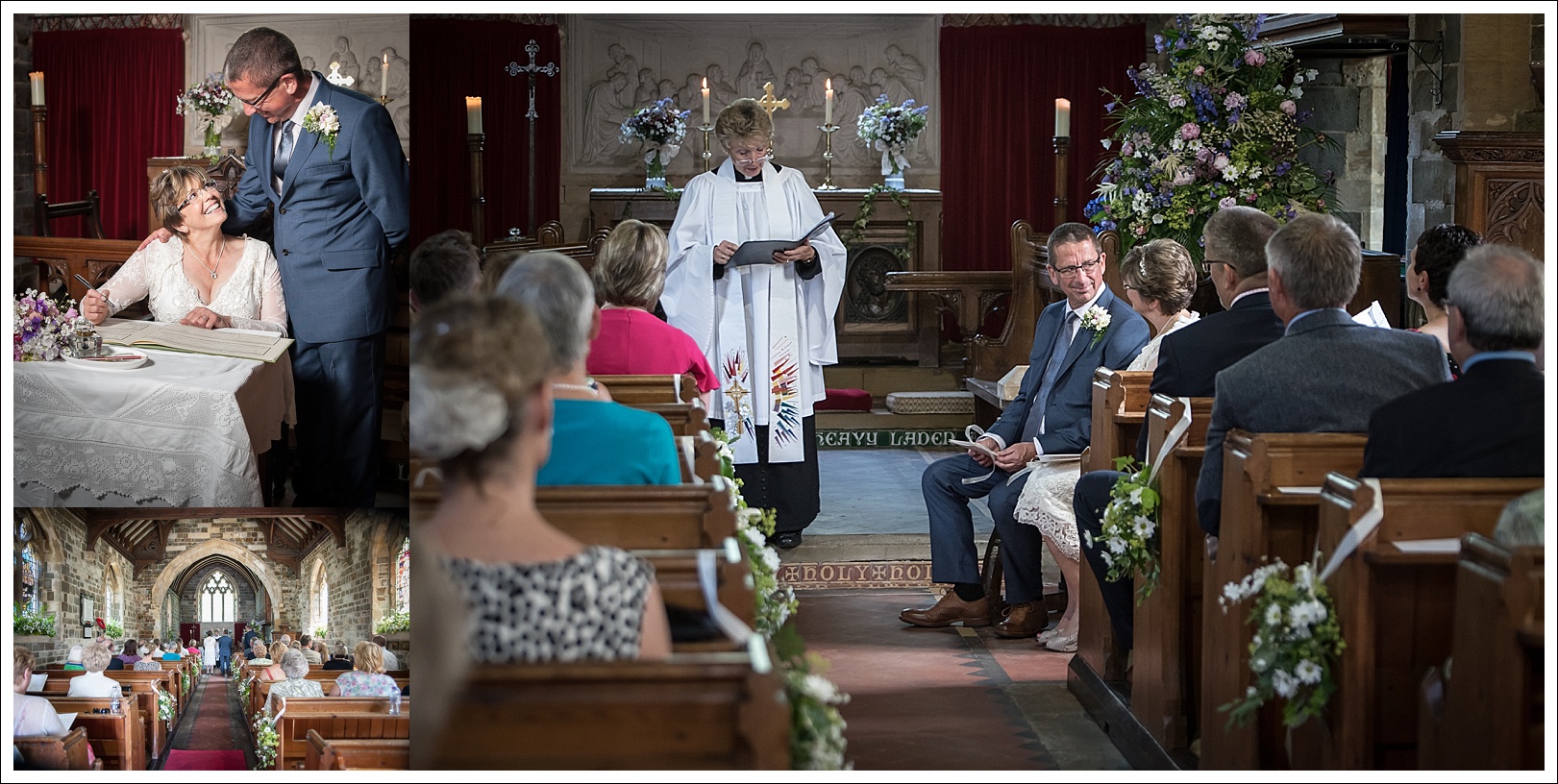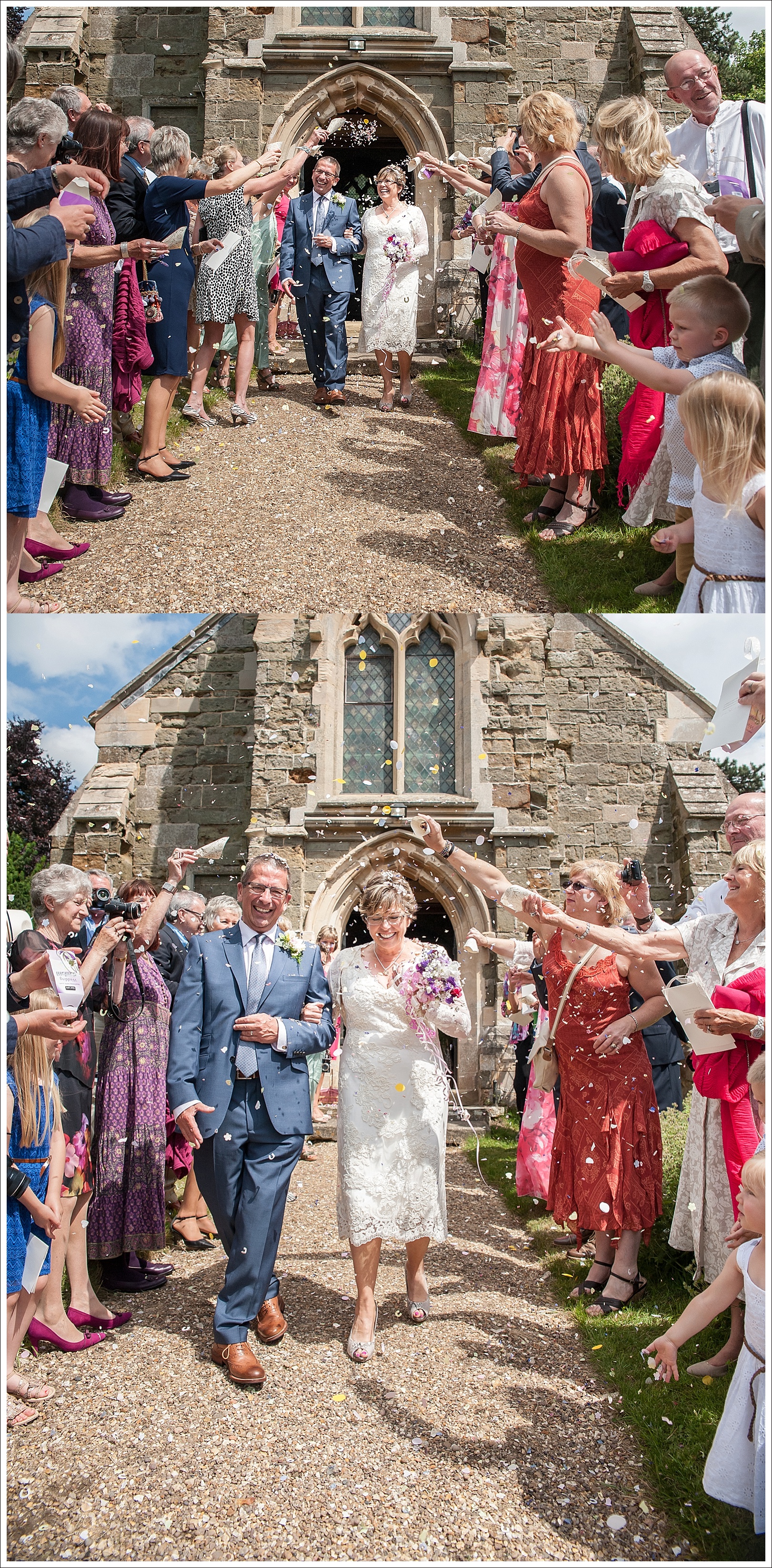 After the ceremony we headed over the road for a garden reception. The weather was a perfect summer's day, ideal for having the wedding breakfast outdoors.

We took some unceremonious group pictures. These were not stiff or overly formal images, but continued the joyful order of the day. The important part was having photographs with close family and friends, photographs that take you straight back to the laughter of the moment.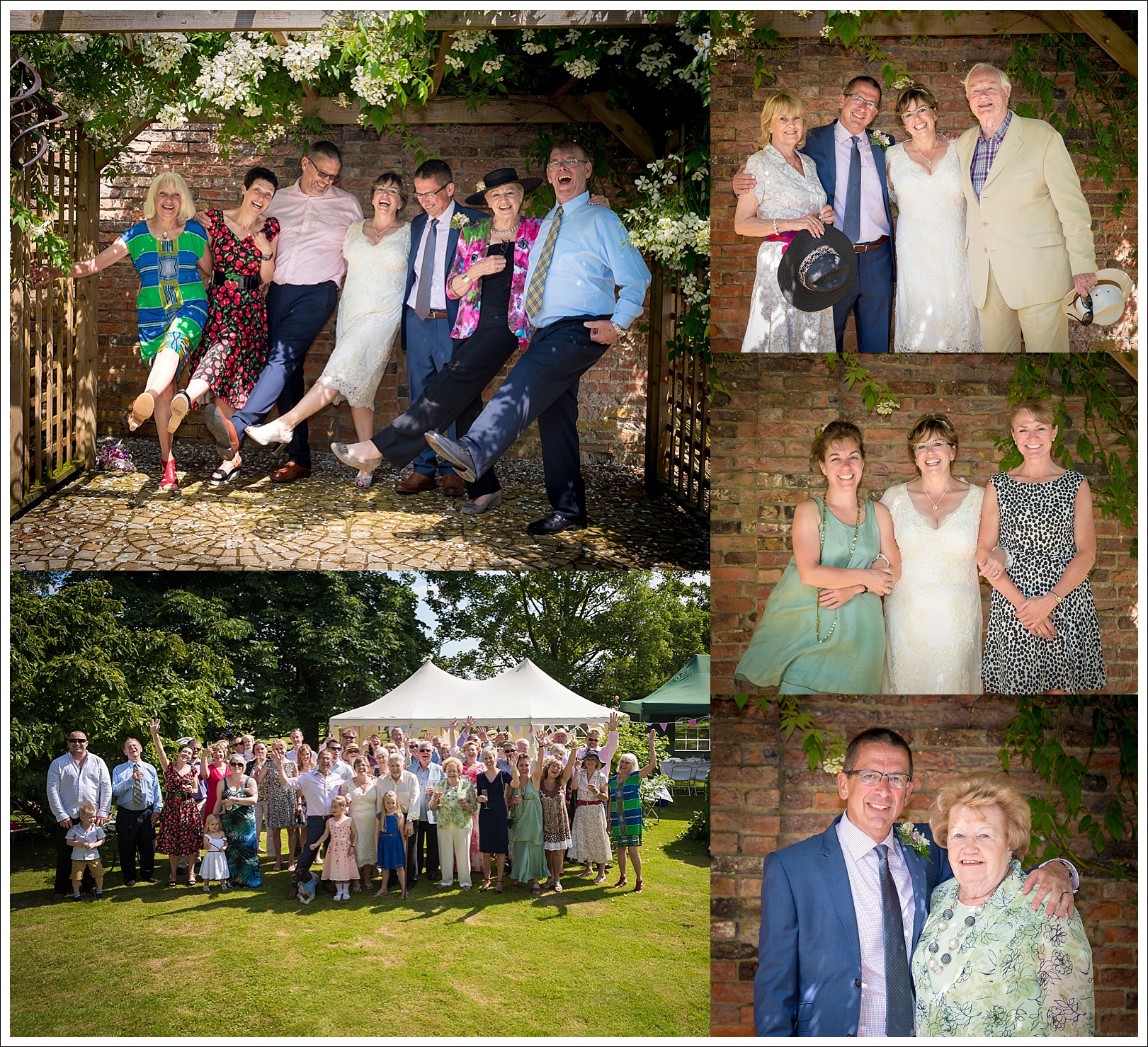 One of my favourite part of weddings is the speeches. They can evoke so much emotion. Tears of laughter as well as tears of tenderness. And it is lovely to see the reaction from the guests.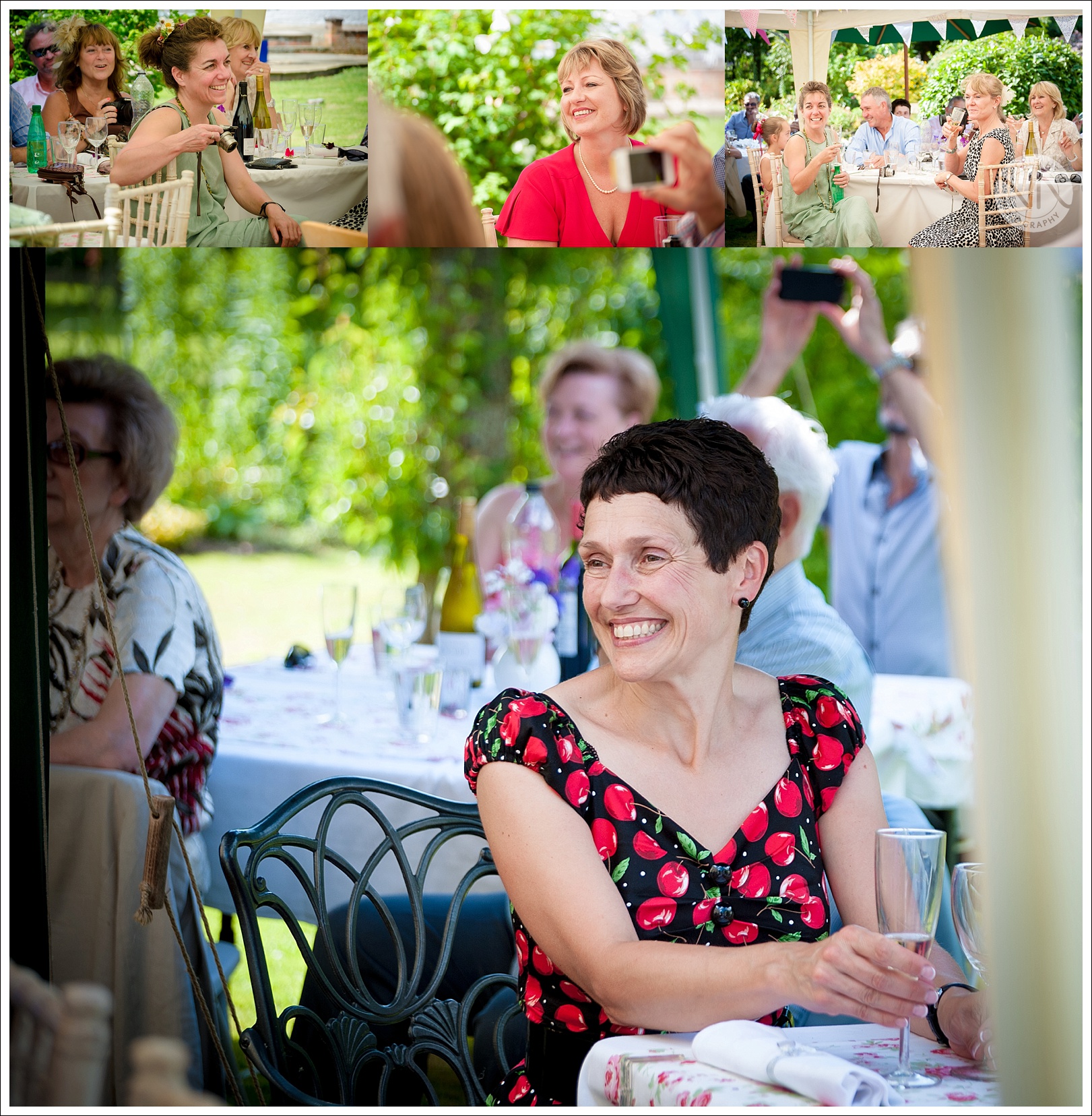 And sometimes you see very special moments between father and daughter…

The cake looked fabulous and was perfect for this pretty, flowery day.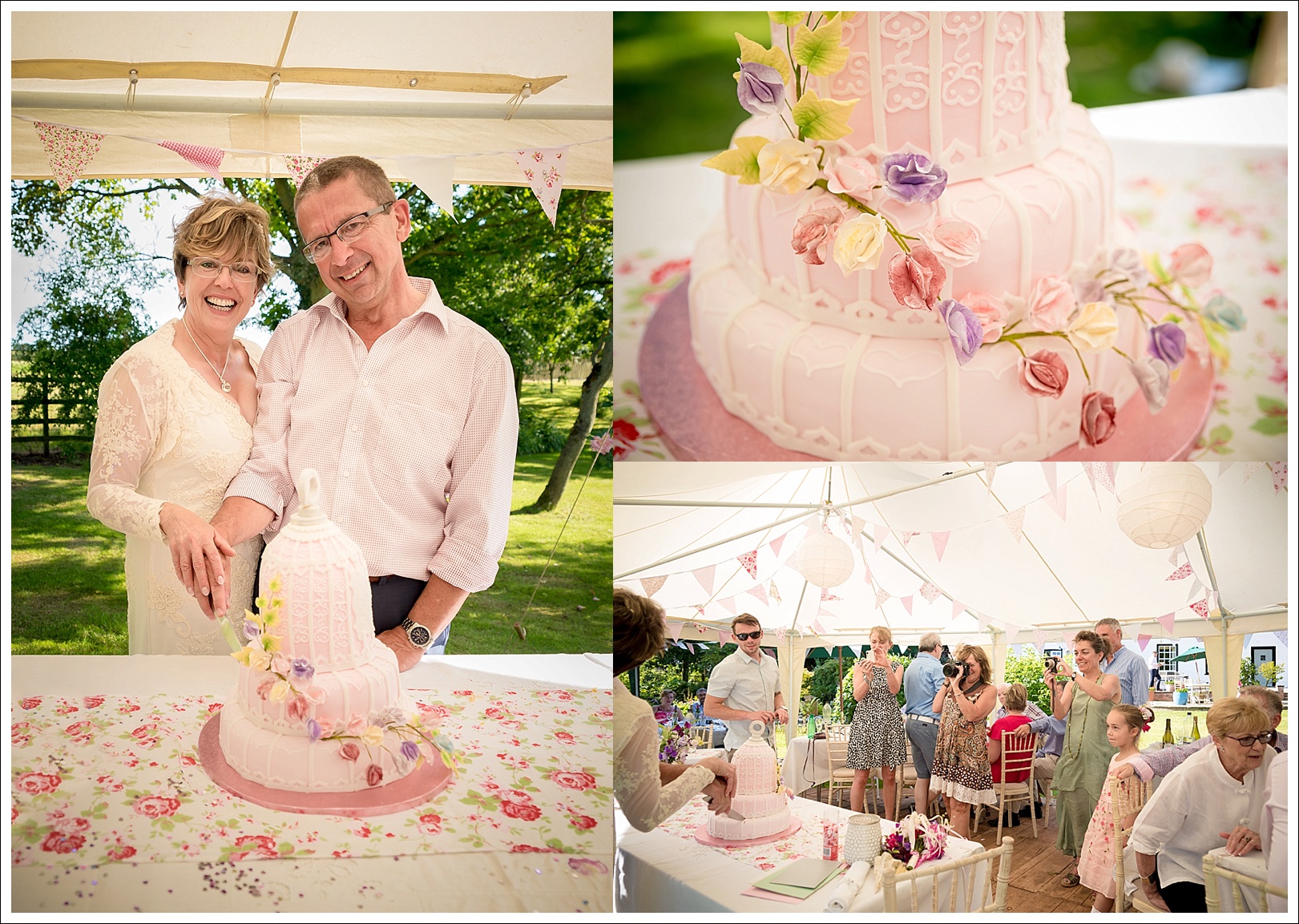 Lindsey and Derek's day can be seen in this slideshow