Last weekend was a super busy mix of music and photography but with fabulous company throughout. It started on the east coast at Butlins in Skegness on Friday night at a Brass Band championship,  which I wrote about here. The weather may have been typically   bracing but the cold and damp couldn't diminish the determination to play hard. In both  senses.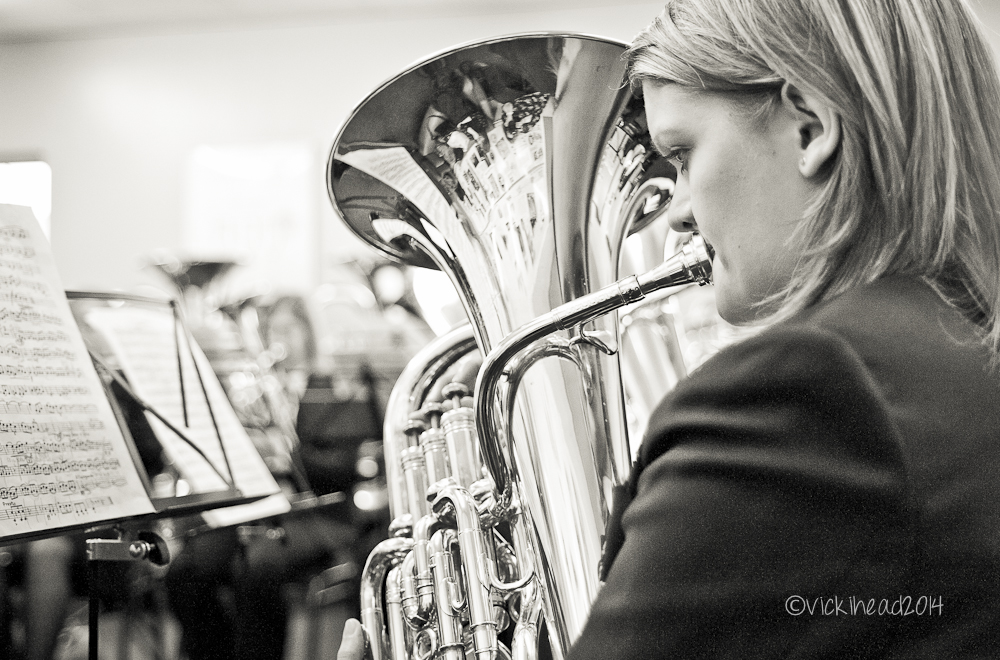 My roommate Ami during rehearsal for Foss Dyke Band's performance.
Then on the Saturday night I scooted up to Sheffield for a brief over night stay at my   mother's house before continuing west to Southport,  early Sunday morning, ready for a two day workshop run by Simon Young, which was kindly hosted by Ian McIntosh at his studio, with a beautiful lunch cooked by his wife Julie.
I am a firm believer in photography training, not only for the benefit of the skill and experience of the tutor, but also for the interaction with other photographers on the courses. I have been fortunate to have previously had some excellent training with my friend and mentor Andrew Appleton which has been very educational, in addition to my University studies. Photography can be an isolated business and learning in small groups in a relaxed sociable way makes for a very enjoyable couple of days whilst honing photographic skills. Belonging to a society such as the Guild of Photographers is also invaluable. The  advice and support shown by the members, as well as Steve and Lesley and their panel, is evidenced everyday and there are brilliant training opportunities to be had.
This weekend's workshop was in advanced portraiture, studying lighting techniques and also delving into the subtle psychological impact of images and rapport during shoots, a speciality of Simon's – (Si-cology perhaps?). As just a small group of 5 we were able to get to know each other easily, working mainly around the studio on the Sunday and learning and laughing a LOT. We relaxed over dinner together on Sunday night  with a well earned glass of wine and then Monday saw the arrival of two excellent models, Basia and Amy, who enabled us to put into practice some of the skills that we had picked up the previous day. Thank you to all involved for a fabulous couple of days with lots of giggles, and to Simon for a very informative, illuminating and enjoyable workshop. I returned east on Monday night with my head full of all I'd learnt and my heart full of all I'd laughed.